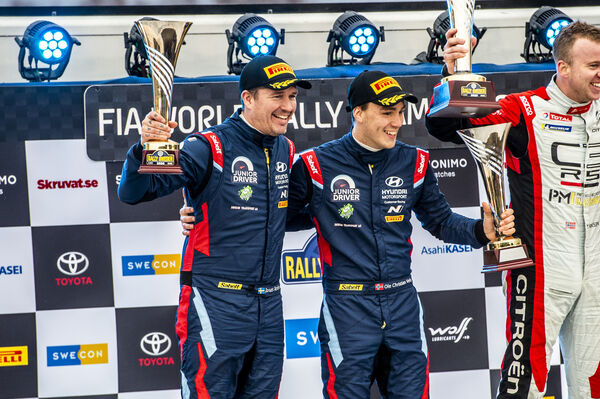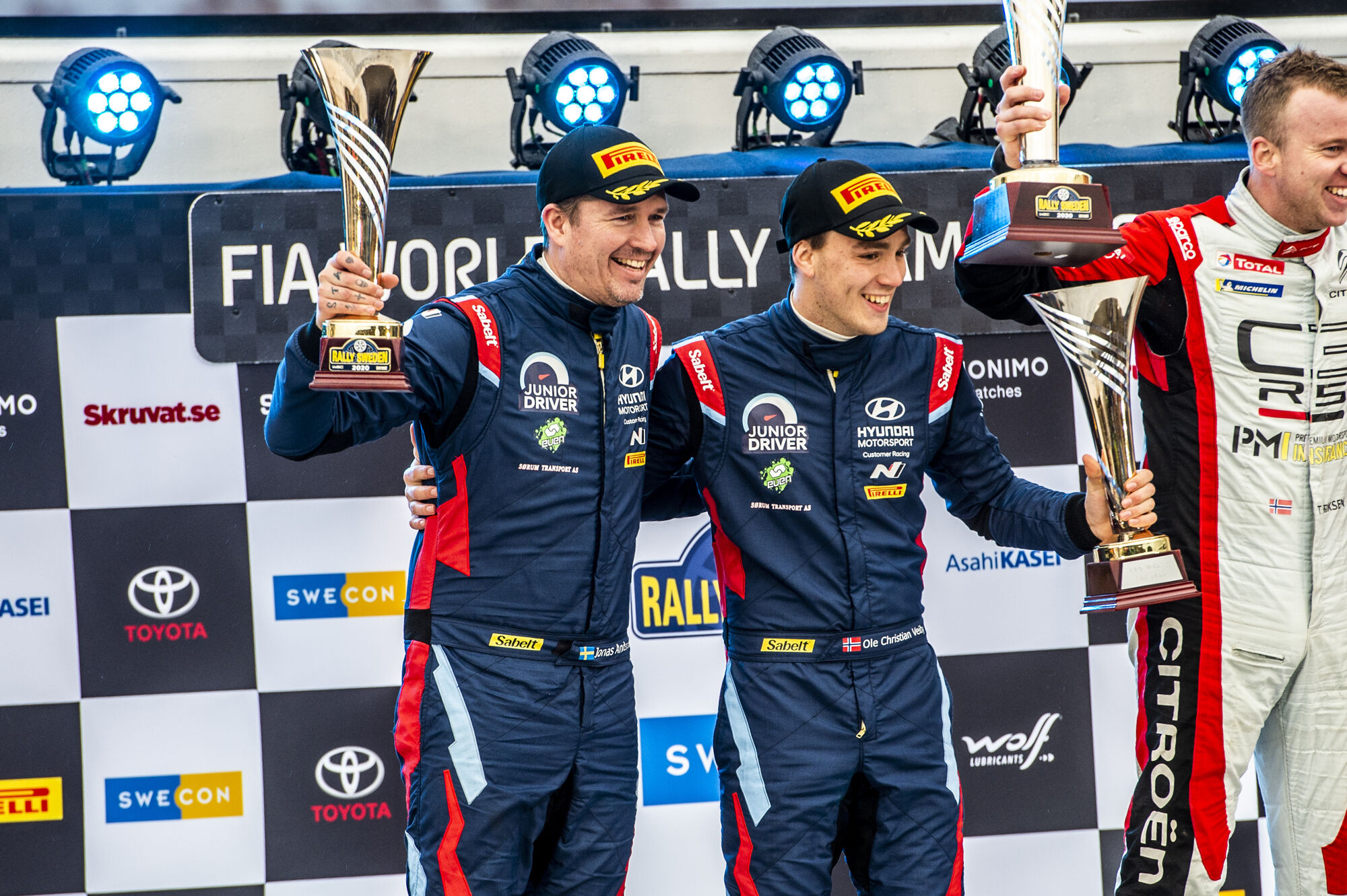 2nd in Rally Sweden
Ole Christian and co-driver Jonas Andersson secured their first podium of the season today, when they claimed second at Rally Sweden. The guys won 2 of the 9 stages over the weekend, also being the fastest R5-car through the same stages.
- It's been a tricky weekend, and in conditions we are certainly not used to here. We have had some good stages, and we need to be happy with that, but there are also areas where we need to understand where we've lost time. The event got off to a good start with a win on my home stage, and we were the best R5 overall. I was really happy with that! Saturday also started well with a stage win, even with a puncture towards the end. We then struggled again on the following two stages, which was frustrating. We weren't able to catch up to Mads, but we pushed as hard as we could and took good points for the championship.
Due to very warm weather and lack of snow and ice, the rally route was shortened down to 9 stages in total. Both Friday and Saturday started with two stages in Norway, before two stages in Sweden close to Torsby. Only one stage was run on Sunday, the final day. In strong winds and heavy rain, Ole Christian and Jonas were the road-opening crew, trying to find their way in the extremely tricky conditions, following the storm "Elsa". – That final stage was a real challenge, the conditions went from standing water, to mud, ice, gravel. Very happy to have made it through and to secure our second place and important championship points.
O/A result Rally Sweden WRC2
1 Østberg
2 Veiby +23,4
3 Tidemand +37,7
4 Fourmaux +3.06,5
5 Yates +3.14,2
6 Gryazin +4.10,6