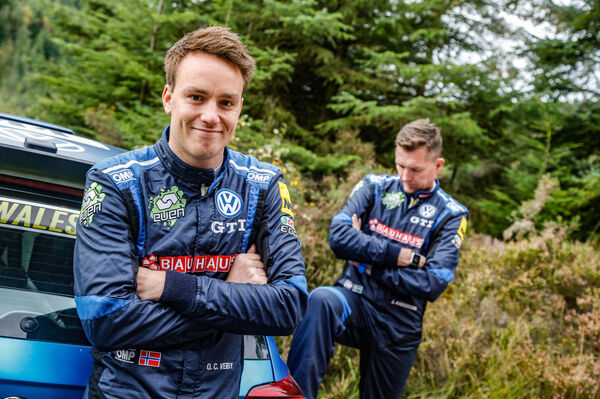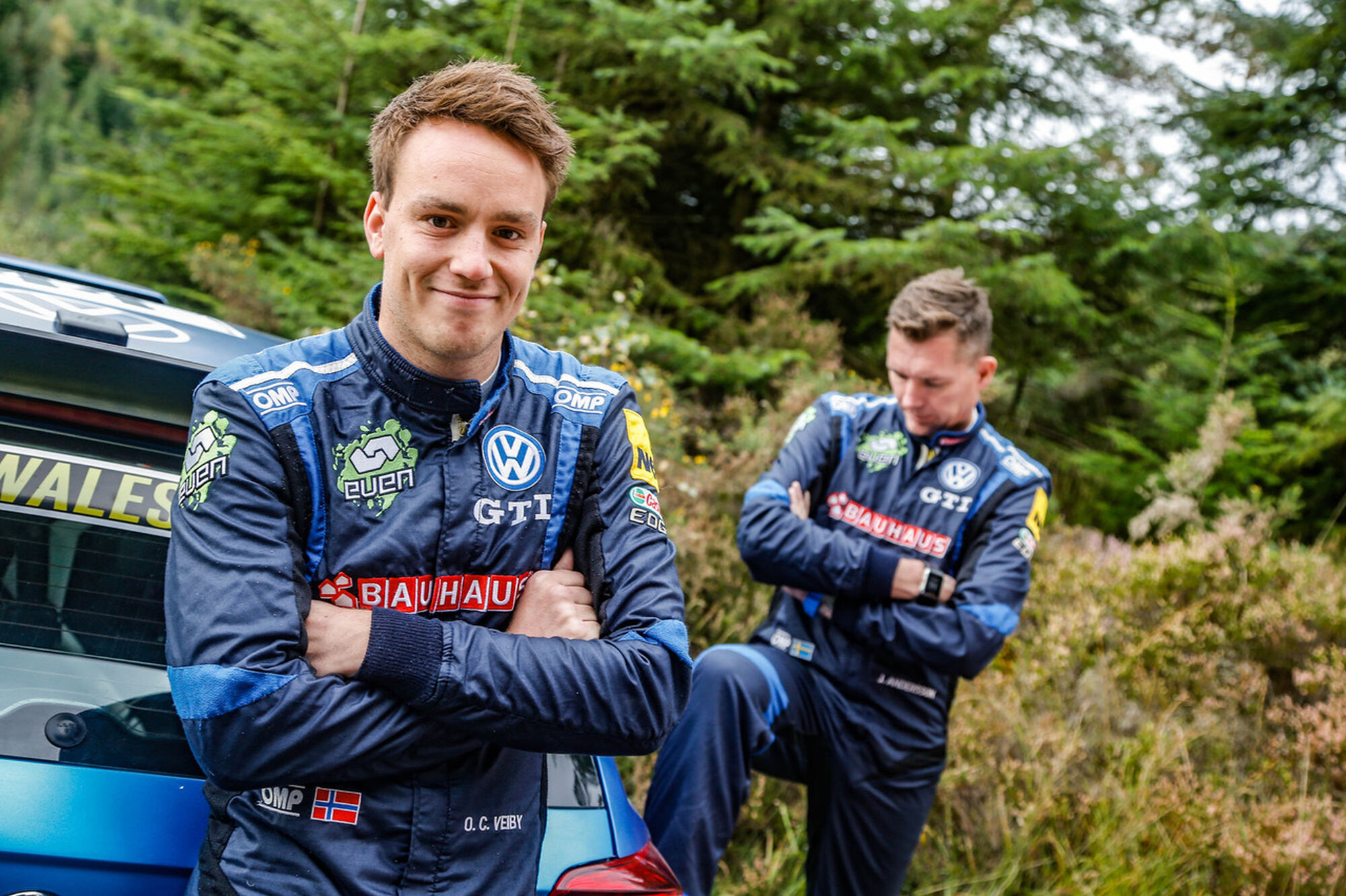 Challenging Wales Rally GB
Ole Christian Veiby got off to a great start at Wales Rally GB, but unfortunately, he was forced to retire already Friday morning. He restarted again on Saturday morning, and continued his positive attack, to set top 3 times on nearly all the remining stages.
"That's Wales Rally GB done, and for sure – it was not the rally we hoped for. We came with a plan for a good result, victory or at least a podium. Friday started well, we were fast and got a stage win, until we hit a tree-stump and had to retire on SS4. That ruined our rally. We restarted again on Saturday, and even if we didn't get the top speed, we managed to set top 3 WRC2 times on all stages that day. Sunday was a little bit frustrating. We continued to look for more speed, made some changes and adapted the driving style and it looks to help a bit, but not enough. It felt like I was driving fast, but it was not fast enough. There are some positive to take with us and we will come back stronger."
In the end Ole Christian and co-driver Jonas Andersson finished 11thin the WRC2-category. He took the second fastest stage time on the opening stage on Friday morning, and continued with fastest time on next one, before stopping on SS4. On the return Saturday morning, he continued with top 3 stage times. Wales Rally GB was won by Petter Solberg, who did a guest-appearance for this rally, as the final part of his "Farewell-tour".