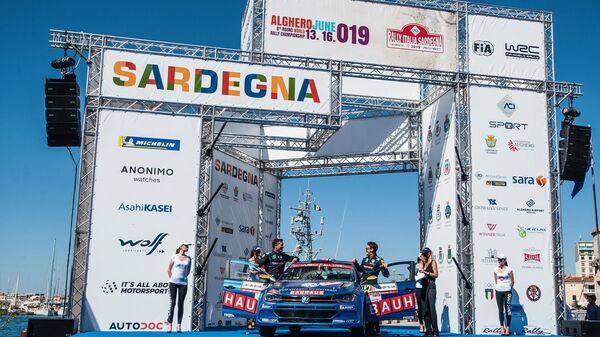 Disappointed Veiby after challenging Rally Italia Sardegna
After the fire-incident at Rally Portugal, Ole Christian Veiby had his eyes set on victory on the Mediterranean island. Unfortunately, the victory was hindered by car problems, but the young Norwegian still managed prove his talent in the car. – It didn't quite turn out as we wanted, but at least we managed to show we can be both smart and fast when everything is working, Ole Christian says. He managed to be the fastest WRC2 car on 7 of the 19 stages. 
Ole Christian Veiby and his co-driver Jonas Andersson started the rally aiming for a victory, but already after the first stage they were given a 10-minute penalty. With a broken suspension they were forced to retire, and the car was brought back to the service-park on a trailer. – That was an incredible disappointment, I have no words for it.
Still struggling with damper-issues on Friday, they were not able to find enough grip and that reflected on the times. More on the pace on Saturday, saw the guys being fastest on 4 of the days 6 stages, suffering with punctures on the remaining two. – Our mechanics managed to the suspension on Thursday evening, but we have been struggling with damper issues all through the weekend. Which made it very difficult to find grip and to be able to push properly. We also had a couple of punctures. But when the car worked well, and we didn't have any punctures, we were fast, and we managed to keep the car safe and set fastest stage times and that is very important for a rally so technical demanding as Sardinia is. That's the positive we take with us from here.
In the end they finished 5thO/A in the WRC2 class and Ole Christian is now P2 in the Driver's standings.