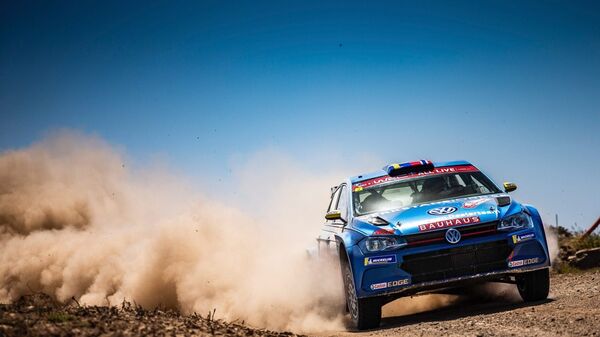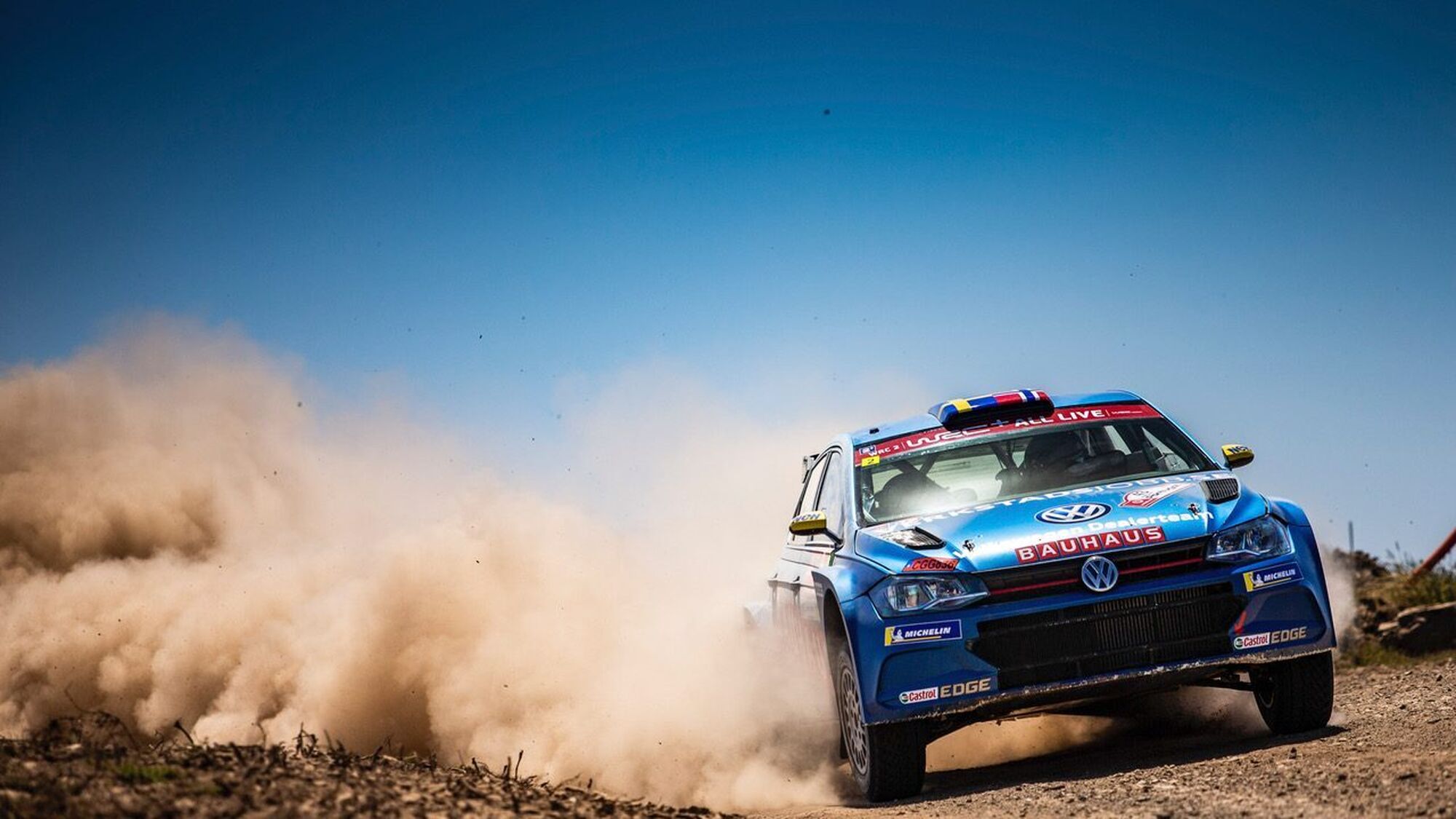 Drama for Veiby in Portugal when his push for victory went up in flames
Ole Christian Veiby were holding a solid lead in the WRC2 class, when his car suddenly caught fire on a stage in Rally Portugal. – We noticed the smoke in the car, and when I saw flames in the mirror, we had no other option than to stop, Ole Christian explains.
What looked to be a winning rally for Ole Christian Veiby and co-driver Jonas Andersson, came to a sudden stop when the duo was forced to retire from SS10 on Saturday, after a dramatic fire in their car. – We were on full speed on the stage when I thought I could smell smoke inside the car. I asked Jonas if he could smell it, and he confirmed. Suddenly I saw flames in the mirror, from the back of the car, and then we had to stop. Fortunately there firemen with extinguishers on duty where we stopped, and they quickly got the flames under control.
Ole Christian were holding a comfortable lead in the WRC2 in Rally Portugal when the car suddenly caught fire. He took the lead already on the second stage and kept it until he was forced to stop. He was the fastest car on five of the nine stages competed so far in the rally. Friday evening he was also the fastest R5 car, combined with the WRC2pro class. – I almost have no words for this, Ole Christian says.
– Everything was perfect up until then, we were driving clever and controlled and still the speed was absolutely there. I felt very comfortable with our pace and in the car, I have to admit I felt a bit we like this victory was going to be ours. We were "on fire", literally, so I'm very disappointed right now. We will not restart tomorrow, and we will have to go through with the manufacturer to find out what really happened and to decide what's next.