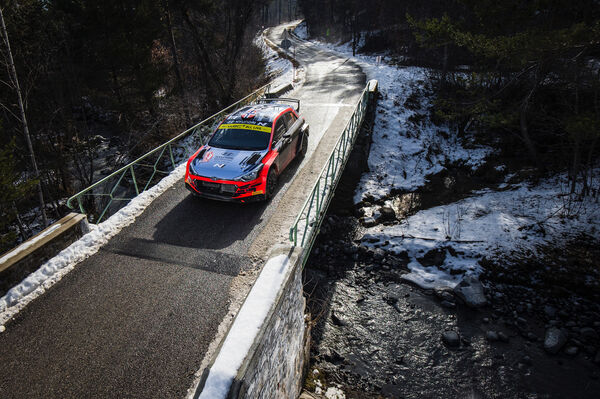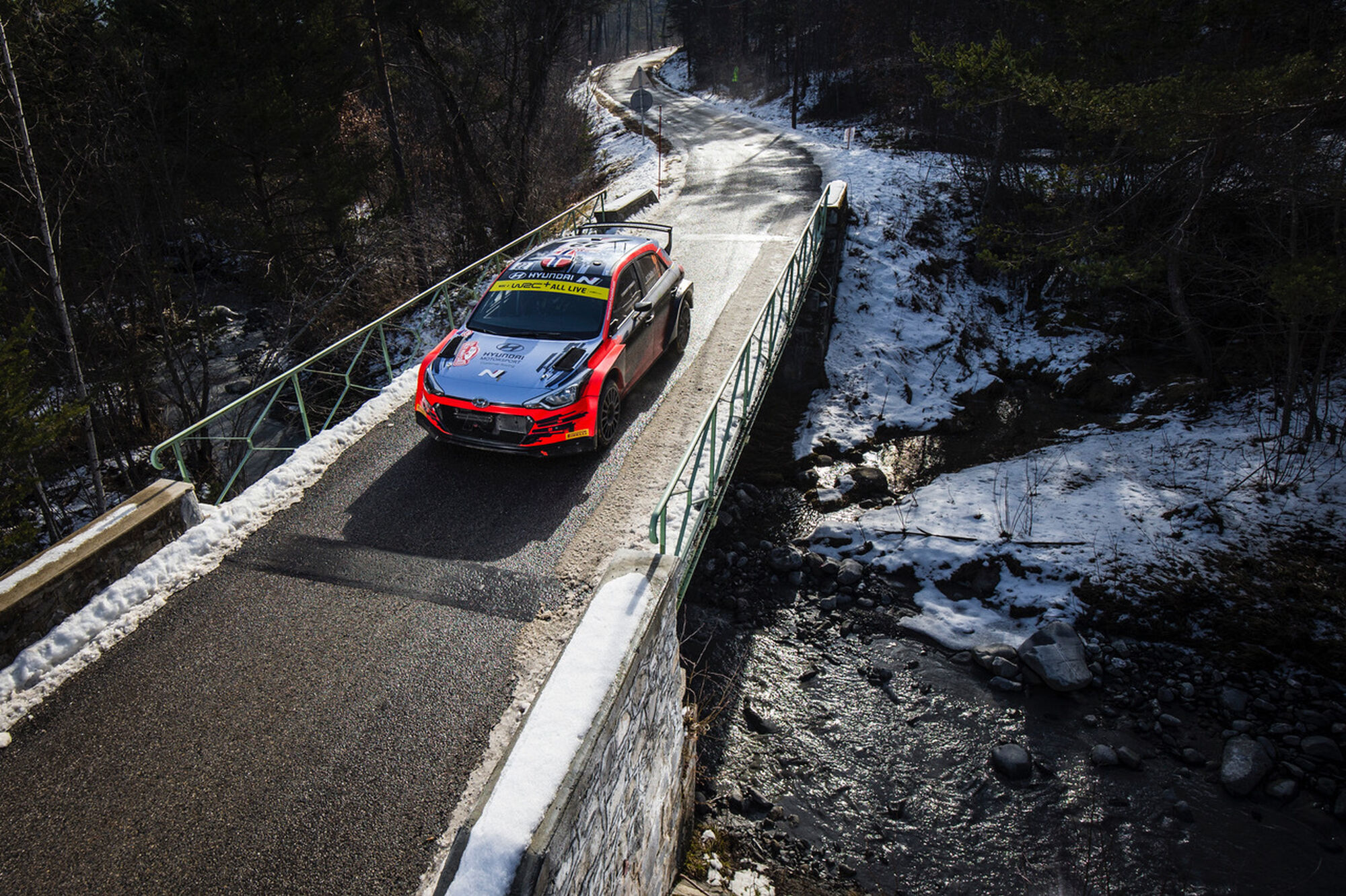 Highs and lows at Rallye Monte-Carlo
Ole Christian Veiby and co-driver Jonas Andersson showed impressive and consistent pace and was in an exciting battle for victory this weekend but retired on the final morning. – It's was not the ending that we wanted, but at least we showed some good pace the rest of the rally, Ole Christian said after the finish.
Already at SS3 they climbed ahead of the rest of the WRC2 crews and took the lead. The Norwegian/ Swedish pairing took two stage wins over the weekend and set top 3 times on the remaining stages.
This was not only the first WRC-event for Ole Christian and Jonas with the Hyundai i20 R5 and the new team, but also their first competitive run with the new tyre-partner, Pirelli. Ole Christian and Jonas were contracted earlier this year to compete for Hyundai Motorsport in a car run by RedGrey Team.
"Well, that was not the ending we wanted for Rallye Monte-Carlo. It started well today, but on SS14 I had a little too much speed going into a corner, where it was damp, went wide, hit some rocks and knocked off the right rear wheel. It was stupid really, and my mistake. The rest of the weekend have been good, though! We have been right there on the pace on every stage, and we felt really comfortable in the car. Such a shame with the puncture, as we were in a tight battle for victory in the WRC2. We have settled in well with the new team, and even our tyre-choices went well with the new tyre supplier. Both Jonas and I feel we have been competitive all weekend, and that is promising ahead of the next round. Big thanks to RedGrey Team and Hyundai Motorsport for their support and effort! And also to our Route Note Crew, PG Andersson and Stig Rune Skjærmoen, both did an excellent job."
Next event will be Rally Sweden, 13 – 16 February. The service is based at Torsby Airport, and the rally is literally Ole Christian's home rally, as the Hof-Finnskog stage runs through his family's forest.