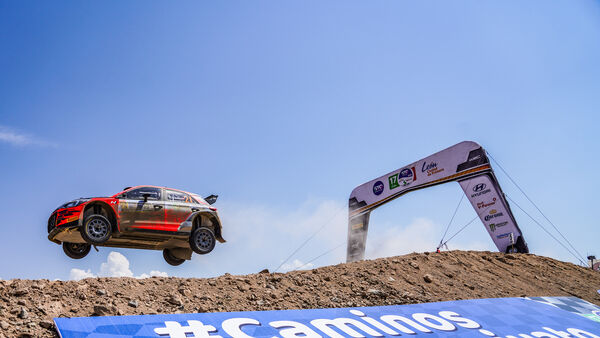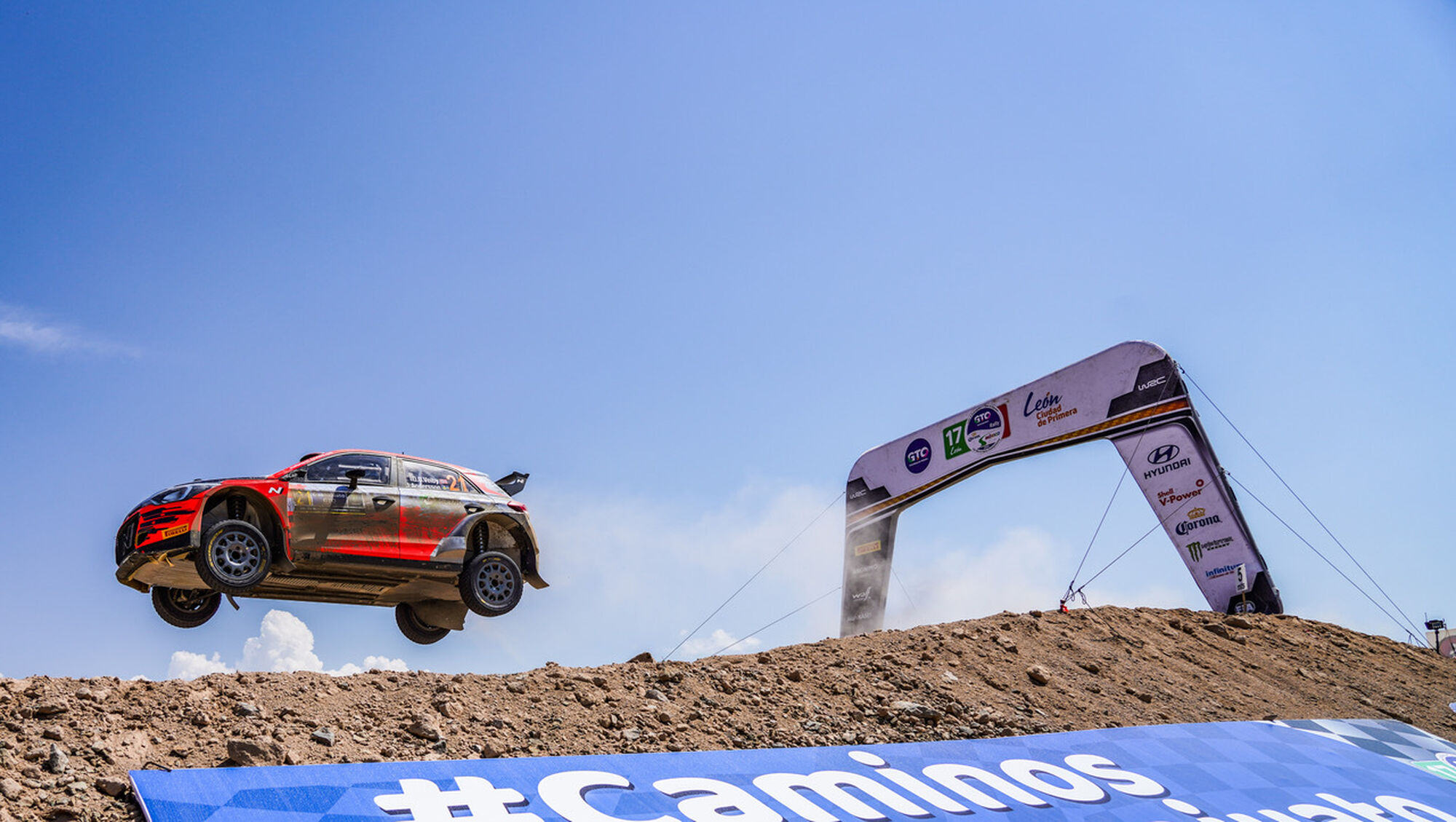 Podium at Rally Mexico
Third at Rally Mexico and second podium of the season. Veiby and Andersson finished third on Saturday evening, despite having struggled with brake-problems early in the rally. – I'm pleased we managed to take 3rd in the end and secure important points for the team. But very disappointed the braking-problems kept us out of the fight for victory, Ole said after the finish.
Ole Christian and co-driver Jonas Andersson were very optimistic ahead of the Rally Mexico, and even though this was the first time for Ole Christian to compete in Mexico, the aim was to finish on the top step of the podium. Unfortunately the fight for victory was over even before it started, when the duo encountered brake-problems already on the first stage of the rally and ended the first day nearly 5 minutes behind the leader. They started Saturday with a clean sweep of stage wins on the morning loop and followed up with another fastest time test in the afternoon. The rally was stopped on Saturday evening after 20 stages, due to the Covid-19 virus outbreak.
- Our weekend was largely dictated by brake issues that we picked up early on Friday. Our rally was effectively ruined but we continued to build up our speed and gather more learning from the i20 R5. Today, we had a much better feeling and took four stage wins in WRC 2, including a clean sweep in the morning loop. We made a lot of changes to the car on Friday evening; the brakes were much better, and the confidence was there. It was clean but fast. We had an incident on the opening stage of the afternoon loop when the rear of the car just snapped but we didn't lose too much – and crucially we could keep the car on the road and complete the rally. We should be pleased with our performance; it's just a shame the brake issues on Friday prevented any chance of a victory fight.
Rally Mexico WRC2 resultat
1 Tidemand
2 Gryazin +1.57,7
3 Veiby +5.02,9