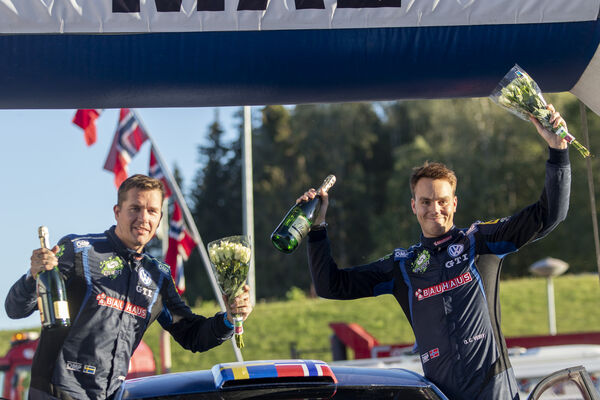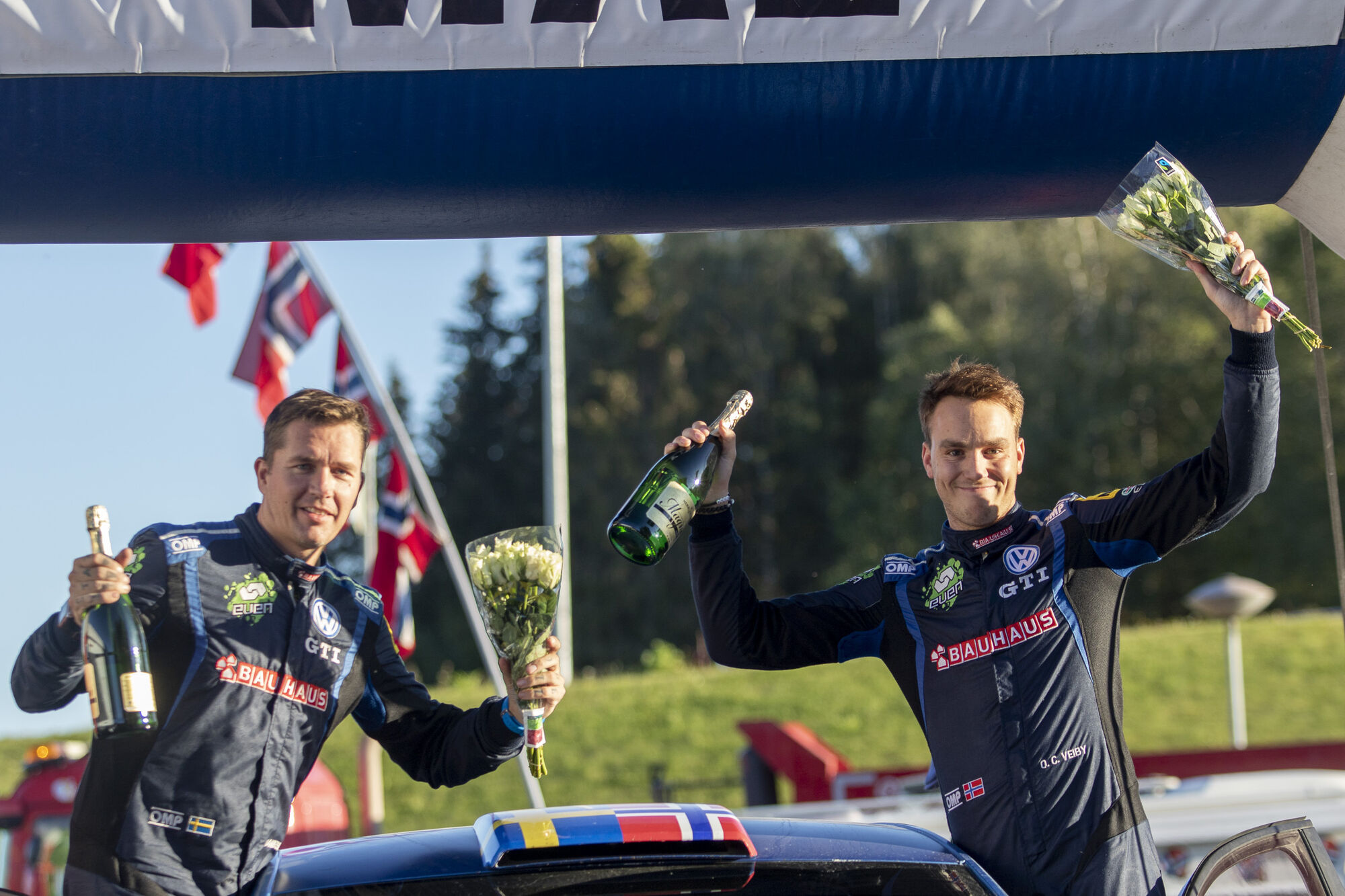 Rally Hedemarken victory and Norwegian Rally Champion
Ole Christian Veiby and codriver Jonas Andersson was fastest today with their Volkswagen Polo GTI R5 and won Rally Hedemarken, the final round in the Norwegian Championhip. With this victory Ole Christian also took home the Championship title.
The final round of the Norwegian Championship started well with the guys being fastest on the first 6 stages of the rally. A handbrake-issue saw them drop down a little and for the final 4 stages they were second and third fastest. After 103 competitive kilometres, they finished the rally 23 seconds ahead of Grøndal, who came second. - It's been a great day, Ole says, even though we got a bit more drama than we wanted with the handbrake-issue. Rallying in Norway is always fun, we get a mixture of stages which is tricky and fast. On one of the stages, Rokosjøen, I believe we had an average speed of 125 kph. This is also my favorite stage of the rally, this stage has everything and it's so fun to drive.
After a very strong performance over the season, with 4 wins out of 5 events, they also won the Norwegian Rally Championship. This is the first Norwegian championship title in rallying for Ole Christian. – I'm super happy for this title! It's great fun to compete in Norway, and to take my first rally-championship title – that's a milestone for me to tick off. Big thanks to Jonas and everyone at Kristoffersson Motorsport for taking this title with me!
Podium photos Simen Næss Hagen

Action photos Oliver Alfredsen

Overall Classification Rally Hedemarken
1 Veiby 51.29,6
2 Grøndal +23,7
3 Larsen +24,2
4 Johnsrød +1.36,9
Drivers Standings Norwegian Rally Championship (6 of 6 events)
1 Veiby 143p
2 Grøndal 119p
3 Larsen 89p