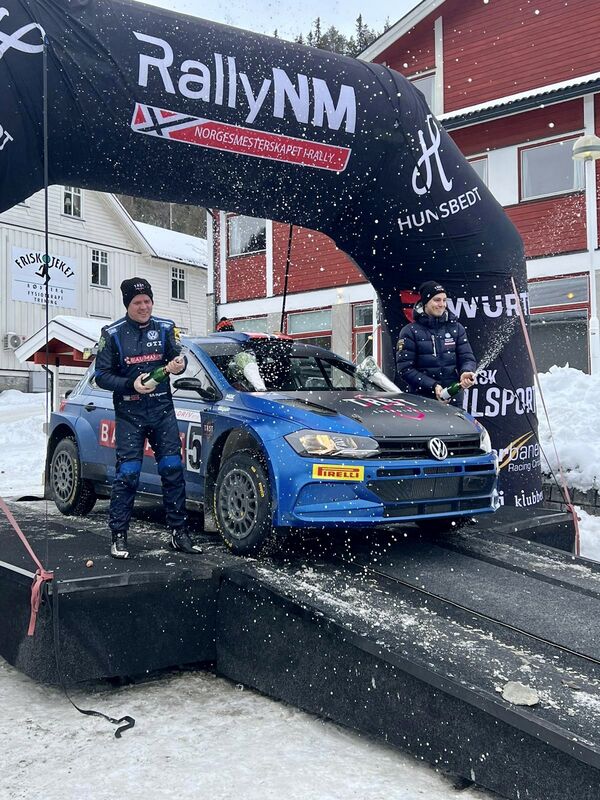 Rally Numedal victory
Ole Christain Veiby and Stig Rune Skjærmoen drove into victory today at Rally Numedal. – Amazing to win today, perfect warm-up ahead of Rally Sweden, said Ole Christian.
After a disappointing start of the season, it was finally time today to celebrate a win in the Norwegian Championship for Ole Christian and Stig Rune. They were fastest on 4 of the 7 stages and took the lead on SS2 and kept until the finish line.
- Victory!! What a day it's been! Fantastic feeling to be the fastest today, I have to admit I feel we deserved it after fighting hard on the previous rounds. Big thanks to all the boys at Kristoffersson Motorsport, who have worked nearly day & night for the last two months to have the car ready for us. Such a good feeling heading to Rally Sweden with a good rally and a victory in the bag!
Overall results Rally Numedal
1 Veiby
2 Brynildsen +21,9
3 Larsen +23,7
4 Greensmith +1.52,0
5 Grøndal +1.59,2