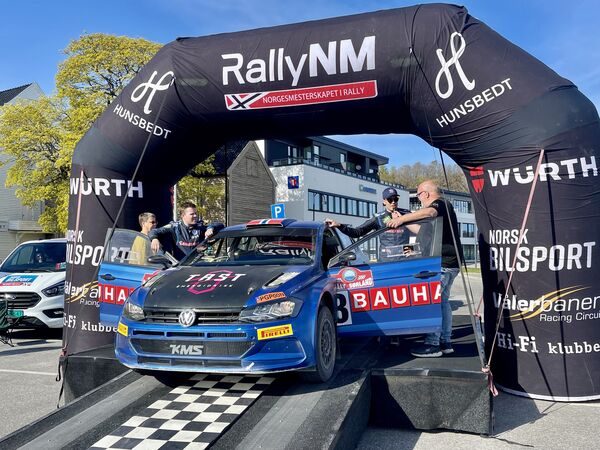 Rally Sørland victory
Ole Christian Veiby and Stig Rune Skjærmoen had a flawless day in the Volkswagen Polo and won Rally Sørland, round 4 of the Norwegian Rally Championship.
After 3 rounds on snow, the Norwegian Rally Championship turned to the first gravel-event of the season. Based just outside the city of Mandal, Rally Sørland offered 6 demanding gravel stages, with the duo being fastest on 3 of them. There are fierce competition in the championship this year and Ole Christian and co-driver Stig Rune, are the first crew to win two events and are now holding second in the championship.
"It's been a great day with really cool, but demanding stages. Driving on stages like this only makes us better. It's been a while since we competed on gravel, but we have made progress with the car. Stig Rune have been flawless, and the car was perfect! I really wanted the bonus points for the power stage and gave it everything, so hats off to Eyvind for his effort on the final stage."
Rally Sørland overall classification:
1 Veiby
2 Larsen +20,9
3 Brynildsen +29,9
Driver Standings after Rally Sørland
1 Brynildsen 97p
2 OCV 90p
3 FTL 83p
4 Aasen 57p
5 Grøndal 42p