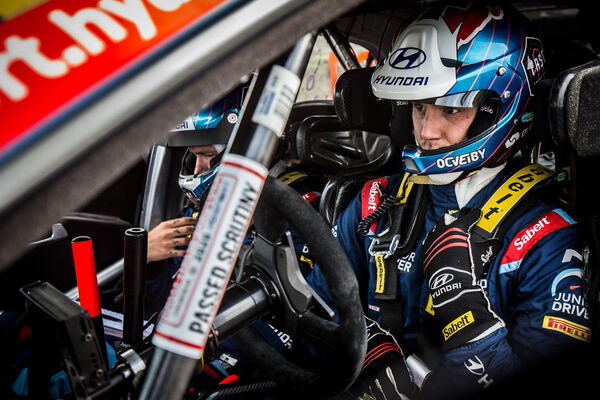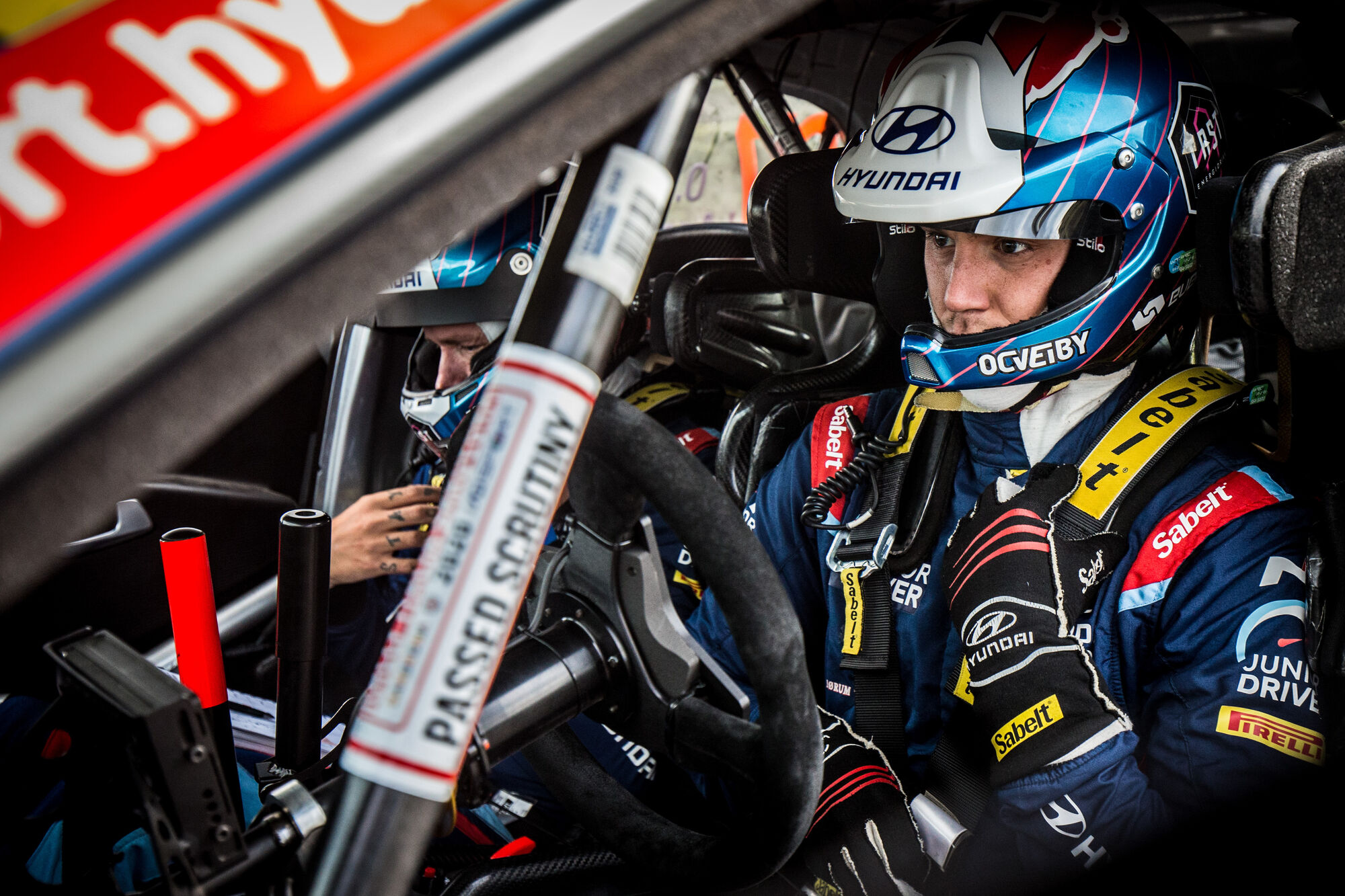 Veiby continues with Hyundai Motorsport for 2021
Ole Christian Veiby continues a successful partnership with Hyundai Motorsport in the WRC for 2021 and are looking forward to another exciting year behind the wheels of a Hyundai i20 R5. – I'm happy to continue with Hyundai and I'm looking forward to competing another season with the i20, says Ole Christian, who will have a new team-mate for the 2021 season as Oliver Solberg joins the squad.
Ole Christian Veiby have signed a new contract with Hyundai Motorsport for 2021 and will, together with co-driver Jonas Andersson, compete in the WRC2 with the team.
- I am very happy to stay within the Hyundai Motorsport family. I have really enjoyed competing with the Hyundai i20 R5 this year; I've learned a lot and I'm pleased to continue the work we have started. The 2020 season didn't turn out the way we wanted. We took three podiums out of the five WRC 2 events we contested, but there is no doubt we really wanted to win and to be on the top step of the podium. It has been a very different and challenging year, and I'm looking forward to having another year to fight properly in WRC 2. We will start the season in the R5 car, but during the year the new Hyundai i20 N Rally2 car will be introduced and I'm really excited about competing in that.
A new team-mate joins for 2021, as Oliver Solberg will be the other driver in the team.
- It's also great to have Oliver onboard. I'm sure he will make a valuable contribution to the team and it will be very inspiring for me to work with such a passionate driver.
The young Norwegian started his partnership with Hyundai Motorsport at the beginning of the 2020-season, a season that ended up shortened to the world-wide pandemic. From a total of 5 events competed in the WRC2, Ole Christian racked up 3 podiums. He also claimed victory at the Norwegian Numedalsrally and Estonia Kehalarally with the i20 R5. A big highlight of the season came for the final round on the calendar, Rally Monza, when he had his debut in a world rally car and competed the event in a Hyundai i20 Coupe WRC.
- That was a fantastic experience to have and a great way to end a challenging season. Even though the rally turned out to be one the trickiest rallies I ever contested due to changing weather and very difficult conditions, I really enjoyed it a lot!
Ole Christian Veiby and Jonas Andersson plan to kick-start the 2021 season with a short winterrally in Norway (Romjulsrally) on the 29th of December.