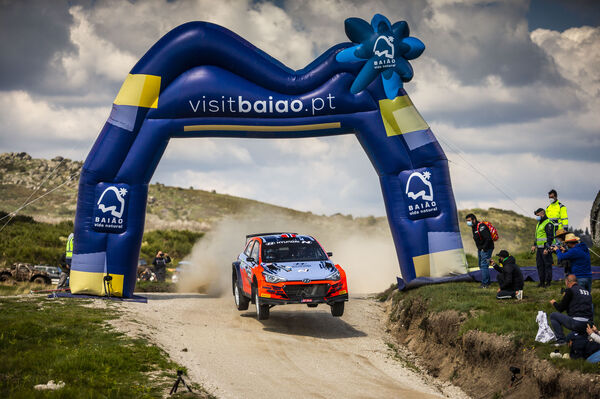 Victory at Rali Terras D'Aboboreira
Competing in the Hyundai i20 R5 on demanding gravel stages in Portugal, Ole Christian Veiby and Jonas Andersson drove in to victory today.
He was fastest on two of the six competitive stages on the Portuguese gravel roads in his first visit to the event. His final winning margin was just under three seconds, beating not only regulars in the national championship, but several other crews running to prepare for Rally Portugal later this month.