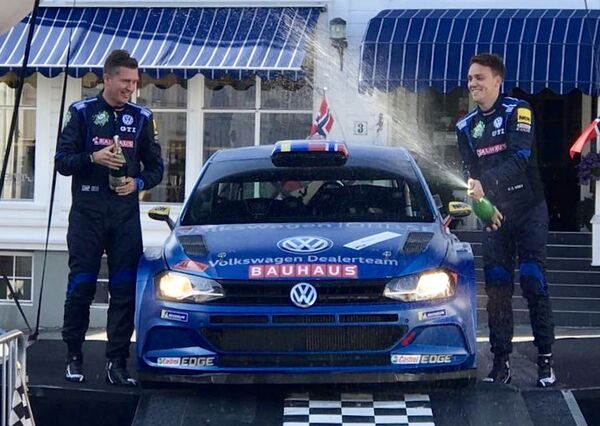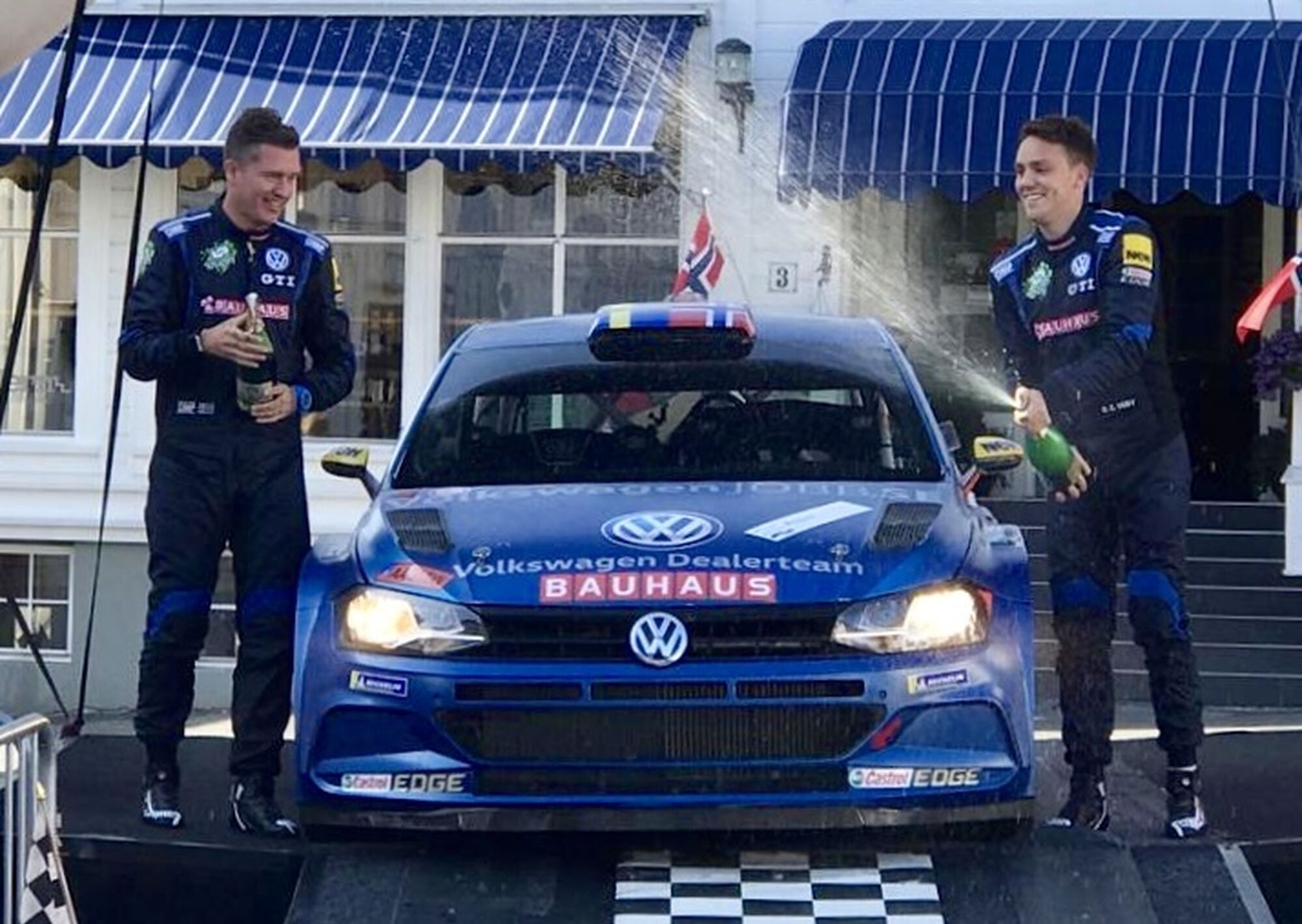 Victory for Veiby on Norwegian asphalt
Impressive victory for Ole Christian Veiby and co-driver Jonas Andersson at Rally Grimstad today, their third in the Norwegian Championship this year. – Everything went smooth and perfect today, we had an awesome day in the Polo, Ole Christian said after the finish.
Rally Grimstad was round five of six counting in the Norwegian Rally Championship and the only one on asphalt. In his Volkswagen Polo GTI R5 run by Kristoffersson Motorsport, Ole Christian took the lead already after the first stage and kept the lead all the way to the finish-line. – The car has been absolutely perfect today and we had such good fun competing on the asphalt today. We quickly secured our lead and after that we just had fun and didn't have to risk anything.
With average speed close to 130kph, Ole Christian and Jonas were fastest through 7 of the 8 stages, only beaten by runner-up Grøndal with 0,3 second on SS7. Ahead of the final round on gravel, Ole Christian now has a 17 point lead in the overall standings in the Norwegian Championship.
Results Rally Grimstad 2019
1 Veiby 36.53,5
2 Grøndal +49,8
3 Larsen +1.27,8
4 Madsen +2.40,2
5 Wiik +2.42,1